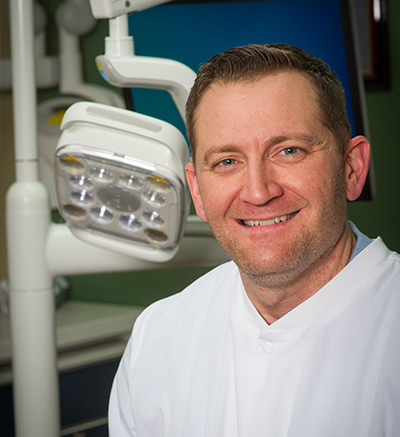 Dr. Daniel O'Connell is an experienced dentist who provides the best possible dental care, focusing on comprehensive, preventative dentistry. His mission is to offer a comfortable and pleasant setting to treat each patient with dignity, respect, kindness and compassion.
Dr. O'Connell was born and raised in Pittsburgh, PA. He attended Elmira College, graduating in 2000, and then went on to the Case Western Reserve University School of Dental Medicine, where he received his Doctor of Medicine in Dentistry (DMD) in 2004. He spent the following year as a General Practice Resident at the Cleveland Clinic, and proceeded with his early career working in private practice, and at local dental clinics. He is a member of the ADA, NYSDA, and Sixth District Dental Society.
Dr. O'Connell and his staff are proud of the warm, patient-friendly environment they have created. Dr. O'Connell welcomes patients of all ages and looks forward to meeting you and offering you the professional, caring and pain-free oral health care that you deserve.
When not in the office, Dr. O'Connell enjoys working on model trains, working out, reading and watching Pittsburgh sports teams. He and his wife Sue are raising three daughters: Shannon, Leah and Molly.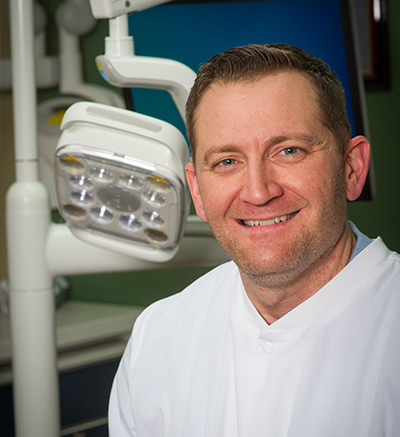 Contact Us
Links